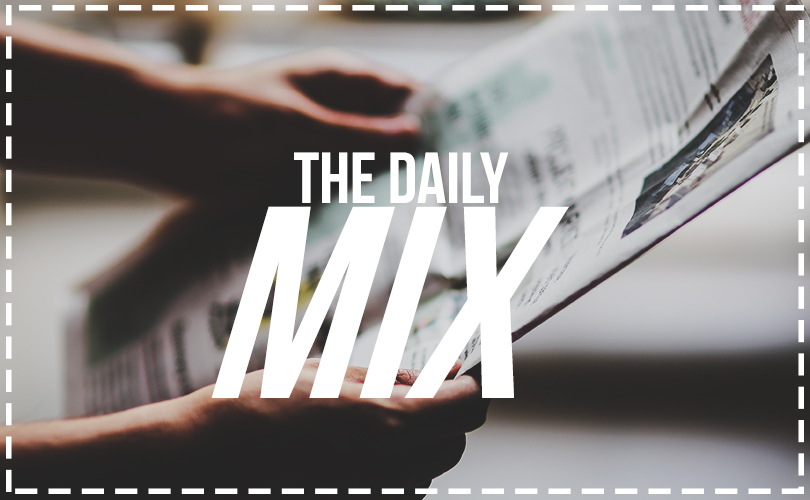 In tonight's episode we talk with Ejuicemakers.com partners, Jen Jarvis from DIY E-liquid Mixology and Chris Kopel of Kopel + Ckemist one-shots. We talk about what they've been up to as well as some deeper DIY topics and much more. Check out the podcast here.


Trademark Infringement in vaping has been around since vaping's inception. We've seen it since it started with many eliquid's donning the name of another company's logo on their own label. It's ridiculous how far it's gone in the industry. Now a days, you can't go to one vape shop with out some type of eliquid being sold that doesn't commit this offense. Whether you agree with the morals of the situation or not, that doesn't matter. What the perception is, is tacky, unprofessional, and illegitimate.  Just check out this thread on the FB group that shows the amount of IP theft going on in this industry, and tell me you like what you see. 
Hank Campbell, president of the American Council on Science and Health, has just released a very supportive article on vaping as a tobacco cessation alternative. In the article the ACSH  state "As we have always said, smoking is a pediatric disease so if we stop young people from uptake of cigarettes they won't become addicted to nicotine and get 200 toxic chemicals in smoke. Unlike nicotine gums and patches, vaping, colloquially called e-cigarettes, mimics many of the mechanisms of cigarette smoking, making them less psychologically stressful while easing people off of the nicotine that kept them smoking." The article then goes on to talk about how the "quit or die" mentality towards smoking is an ancient method that needs to be abandoned and that "... we need to be more compassionate toward the smokers still remaining and advocate "harm reduction" while we get them to quit." The article also posts many supporting scientific studies that prove vaping is an effective tool for battling traditional tobacco use. It seems as if the ACSH are actually using logic to make their decision on the matter, something we don't see much of these days in terms of vaping. I highly recommend giving the entire thing a read. 
Instavape has been running pretty slow the past couple months. The regulations have put a real damper on the market in terms of American innovation, and the Chinese don't seem to want to do anything cool. Well Sigelei just released teasers for their new mod to be released called the KAOS. It seems to have RGB lighting, a staple in much of the PC gaming world, and also a huge touch screen on the side. Other specs include 230w, "the most customizalbe mod to date", and "the most stable microprocessor on the market." This is being hyped to be Sigelei's best mod to date, but we shall see. I will say, it does peak my interest in a time where not much does.

Lemon Meringue Pies
This is a new section of the Daily Mix where I post either a mixing tip, trick, technique, recipe, or whatever I feel is fun to post for the day. They won't be long, nor indepth, but for all you who are not members, this is a good little taste of what to expect if you were to sign up as a Mixer Member. Today's Daily Drip is a little recipe. This is the first stages of a lemon meringue pie that I've been working on. It's not finished in the slightest but I felt it would be fun to share and "beta test" for all you hardcore DIYorDIE fans. 
Lemon Meringue Pies
| | | |
| --- | --- | --- |
| BRAND | FLAVORING | % |
| CAP | Lemon Meringue Pie | 6% |
| CAP | Vanilla Bean Ice Cream | 3% |
| CAP | Vanilla Custard | 0.5% |
| FA | Lemon Sicily | 1% |
| TFA | Graham Cracker Clear | 3% |
| CAP | Super Sweet | 0.5 |
MIX AT: 60vg/40pg
STEEP: 1 Week (Hot Bath /Ultrasonic steeping works great)
So this is just a super simple lemon meringue pie recipe. I'm trying to recreate Blood Sugar by Brew House which I think is a pretty good lemon meringue pie recipe. Though I want to improve on it by making it more full and balanced, rather than just sweet. No big flavor notes yet (those are for "real" recipe releases). Try it out and lemme know what you think.