---
Cloning: Strawberry Cream / Milk
So I wanted to create a new series where I break down popular e-liquids and e-liquid profiles, and not just clone them, but break down all the different ways you can tackle the clone. This is to hopefully teach you the fundamentals on tackling some of your favorite e-liquids. All the mixing principles are the same – it all just comes down to experience and knowing your ingredients.
Our first subject is the Strawberry Milk or Cream. One of the most popular profiles in the game, and for good reason. Pairing delicious fruit with decadent cream, what's not to love? Well here I wanted to showcase a few of my own S&C recipes and clones, and show you the most popular ingredients used in making these.
The Strawberry
These are the first two strawberries I usually reach for when making a strawberry clone. Mainly because this TFA strawberry blend is so versatile and encompasses so many strawberry recipes over the years. I mean even after all the new strawberries that were introduced, I still find this pairing to be used. TFA Strawberry is a bit more jammy and a bit more deep, which is brightened by the more bright and juicy TFA Strawberry Ripe. Together you have a base that pairs up beautifully with almost any milk base. I tend to use at a 3:1 Strawberry to Ripe.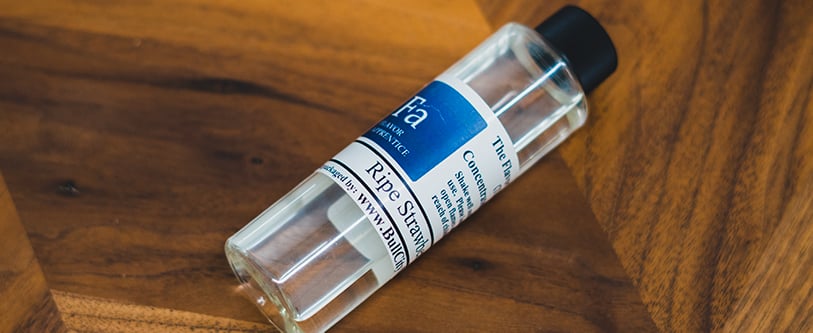 ---
Sorry, this content is meant for DIYorDIE Mixer Members only! No worries, you can watch the video above for free, or you can head to the shop to pick up a membership which will give you exclusive access to all the advanced DIY mixing tips and tricks on the website.
---
Recipe Examples
And here is my Current Strawberry Cream ADV I've been vaping:
Current All-Day-Vape - DIYorDIE
Description
This is a concept I have, where I want to periodically update this specific recipe page with my current ADV recipe. It will be updated at random, whenever I switch ADV's. The description below will also be updated to fit the current profile. Make sure to follow this recipe, follow me on twitter, and on diyordievaping.com to stay updated on this project. Strawberry Cheesecake: You will notice this will be a S&C a lot of the time. I've been vaping a tweaked version of my Boosted remix - https://diyordievaping.com/2018/09/12/boosted-diy-ejuice-clone/ - but recently I wanted a bit more "cheesecake". While Rose Milk usually fits the bill, I didn't want something too creamy, and still had a bit more "candied" strawberry. So I ended up here.
Recipe
CAP Super Sweet
0.5%
CAP Sweet Strawberry
4%
TPA Bavarian Cream
2%
TPA Cheesecake (graham Crust)
3%
TPA Strawberry
3%
TPA Whipped Cream
1%
Total Flavor: 13.5%