---
What Happened to One On One Flavors?
One on One is a flavoring company based out of Vegas that has always had a foot in the vaping industry. Their line holds hundreds of diverse flavorings known for their use in candy & ice creams, but has been co-opted by the vaping industry thanks to their PG based products. Their line contains it all as well. From candies to fruits to bakeries to even tobaccos. There's a plethora to choose from in this line up & any profile you're looking to emulate, OOO is sure to have the tools to do so.
What's interesting is that One on One has seemed to gain a bad rep throughout the DIY community. Maybe "bad rep" is the wrong choice of words, but in comparison their ingredients are used nearly as much as The Perfumers Apprentice or Flavor West. Maybe because of the company's immense flavor line up, this led to an overall skewed thought that "they have some REALLY good ones, but a lot more bad ones". There's also a school of thought that believes "when OOO does a flavoring good, it's really good. But when it's bad, it's REALLY bad". Neither statement mutually exclusive. Nonetheless it's seemed to hinder OOO's success in DIY recipes.
So how did this sentiment gain traction? Is there some truth to this? Or is the opposite true? Does OOO have more GOOD flavorings than bad? Well upon my hunt for some profiles for a commercial client, I decided to bring in a bunch more OOO flavors. Throughout my testing, I was surprised at how many OOO flavorings I really enjoyed. In fact, there weren't too many (of the ones I've purchased) that I disliked. So I wanted to take a deeper look into OOO, and create a bit of a "review" for mixers to use to decide if they want to add more OOO to their arsenals.
---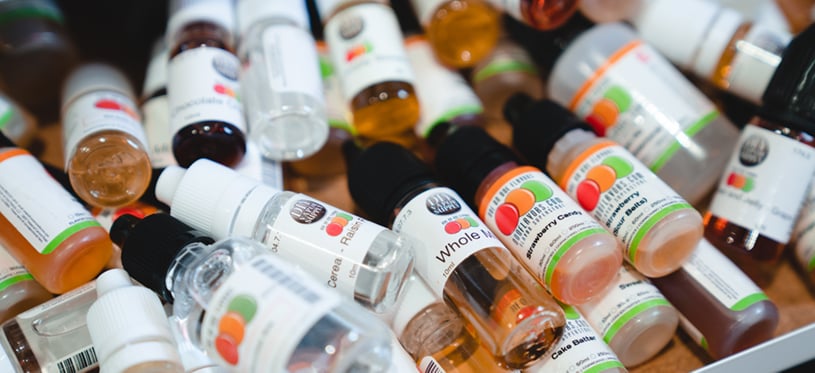 ---
The rest of the article is for DIYorDIE Mixer Members only! Head over to the shop to pick up a membership (or login if you are a member, and are seeing this message!).