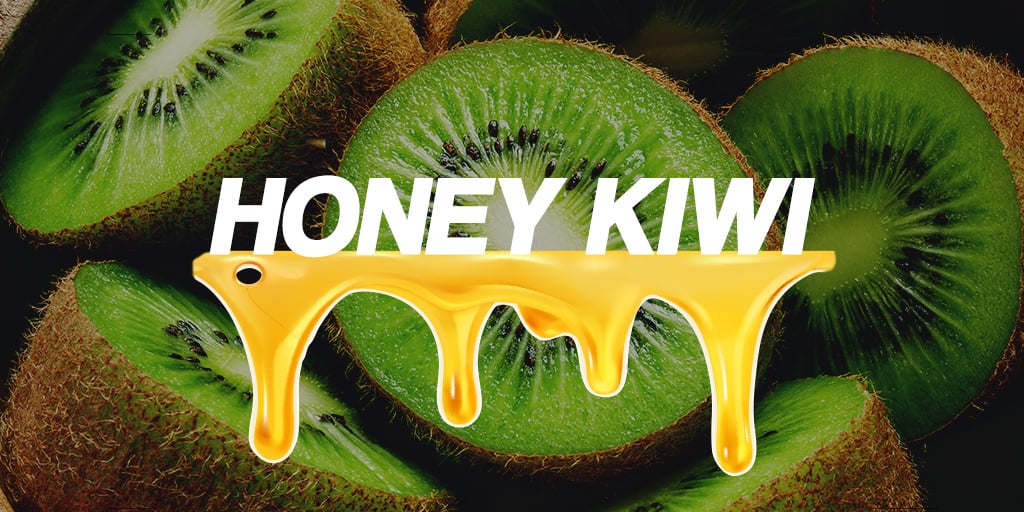 ---
---
Honey Kiwi was made on Live Mixing back in April. It utilizes the tropical notes of Kiwi, combined with the deeper sweetness of honey. It's shockingly good! Honey is a profile I personally want to see more of in mixing, and pairing it up with a sharper, tarter citrus, seems to create a contrast that's hard to put down. Mix this up if you're looking for a smooth, juicy, tropical ADV, that's easy to vape.
Flavor Notes:
FW Kiwi: This is the main Kiwi note. To me, it's the best kiwi flavoring on the market. It packs a vibrant, authentic kiwi flavor, that remains present throughout any mix. It's sweetness is what sets this apart from other kiwi's. Because it packs a slightly brighter tropical note, it's sweetness seems more palatable. I'm using it here at 5%, where it brings along all its flavor for the ride.
FA Kiwi: This is my second favorite kiwi. It's much more authentic to kiwi juice, and packs a light kiwi "rind" flavor to fully sell the profile. I add it in this recipe at just 0.5% to bring about a touch more "realness" to the recipe.
CAP Cantaloupe: This is added to add some extra tropical flavor to the mix. Pairing melons up with kiwi creates a fun, slightly candied, tropical mix. But instead of the largely bold honeydew, I decided to go with the more subtle cantaloupe. At 1.5%, the cantaloupe brightens up the sweetness just a bit, to add more of a contrast with the rich honey flavor.
VTA Honeycomb: Lastly, the honey flavor. I'm using VTA Honeycomb in this mix, because I find it brings the most authentic honey flavor. It's rich, and its flavor almost exclusively resides on the finish. At 5% the honey sends itself on the finish of the vape, with the fruits remaining in the body and the top, leaving a full flavored experience.
NOTES: Adding the super sweet isn't necessary, but does help bring more texture and "stickiness" to the honey flavor. I've also added ICE to this mix, and do not recommend it. Personally, the ice ends up muting and contrasting poorly with the honey.
Did you mix this recipe? Did you enjoy it? Hate it? Leave your thoughts about this recipe, or any other comments you may have on it, below. Feel free to share this recipe with your friends with the social links provided, as well.