Milkboi is a product I created to help mixers have an easy way to mix up "milk" style recipes, with much ease, without losing much customizability. The flavoring contains no toppings. No fruit, no candies, nothing. It's only a silky, velvety, and milky base layer, meant to sit beneath the toppings of your choosing. so in this quick article, I wanted to lay out some of my favorite toppings, and their recommended percentages, to help those who may still be a bit lost. 
Strawberry Milk
CAP Sweet Strawberry – 6%
For a quick and easy strawberry milk, mix up Milkboi at its recommended concentration (as stated on the bottle), and measure in only 6% of Capella Sweet Strawberry. This is an excellent strawberry that does best next to milks and creams, and in this recipe, it still holds true. If you're looking for more of a juicy strawberry flavor, you can drop in 1-2% of TFA Strawberry which helps add a touch more "gush". Finally, I recommend finishing the recipe off with 0.5% of CAP Super Sweet
Banana Milk
TFA Banana Cream – 3%
This is the most flavorful of the recipes. TFA Banana Cream is a flavoring that packs a ton of saturation, and vibrance. So if you need a recipe that will shine through in a "cloud chasing" setup, this might be for you. I also like to finish this off with sweetener, to help bring a bit more punch to the banana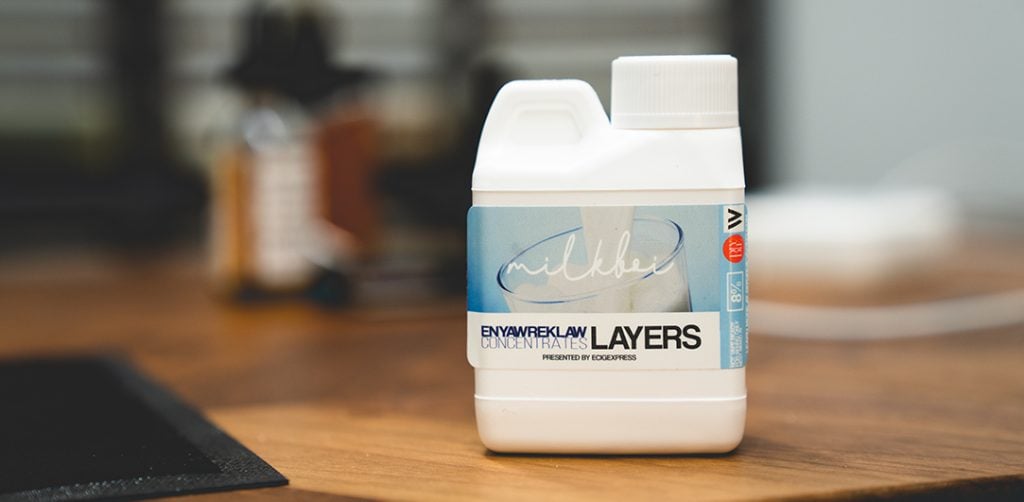 Almond Milk
FA Almond – 1% & FW Hazelnut – 0.5%
This is one of the more subtle of recipes, as it relies on the "fatty" flavor from FA Almond. But if you have a flavor RDA, it's one delicious mix. FA Almond does much of the work adding to the top note, where FW Hazelnut brings it up a notch to help add some extra nuttiness.

Blueberry Milk
FW Blueberry – 3% & FA Bilberry – 0.25%
This is a vibrant and deeper recipe for those who want more of a bassier mix. FW Blueberry is a sweeter, brighter blueberry flavoring that works really well with milks and creams. But I wanted to add a bit more of a deeper hue to the recipe, so adding just a quarter of a percent of FA Bilberry helps do that. Finish with sweetener. 

Chocolate Milk
HS Australian Chocolate – 1.5% & CAP Super Sweet – 0.5%
For you chocolate heads out there, Hangsen's Australian Chocolate is the best, and closest flavorings we have to a "milk chocolate". Using it at 1.5% will provide a very nutty and creamy milk chocolate, especially when paired with Milkboi. Absolutely velvety. Must use sweetener with this mix, to make the chocolate more syrupy.
So there are a bunch of milk recipes that should accomplish two things. Allow you to mix up delicious e-liquids with ease and efficiency. And two, get you to understand how these recipes work, and offer a great jumping point into crafting your own, complex, and intricate e-liquid recipes. If you have any recipes that aren't on the list that you have mixed up, feel free to leave them down in the comments below to share them with other Milkboi owners! Also, don't forget to check out my custard layer, Elizabeth's Custard, which works like Milkboi, but with a richer, eggier, and more buttery flavor. 
---