---
Single flavoring recipes are simply put, the easiest and most cost effective way to vape. All it takes is one flavoring, some VG/PG, and a touch of nic, and you can make massive amounts of e-liquid for an extremely low startup cost. While I do recommend One-Shots as the best way to vape efficiently and cost effectively, there are a few flavorings that work great as a solo and will help so many vapers get introduced to DIY e-liquid development. This is a small list of my top 5 favorite DIY e-liquid solo flavorings.
I remember the first time I mixed this flavor. Before I did any testing, I through it into a mix with about 5 other flavorings. And it turned out great. But I remember being impressed by the TFA BNB, so I decided to mix it solo, and I was stunned. The flavor was actually better than the recipe I developed. Mixing it at 6 – 10% gives you one of the best bakery flavorings on the market. The top of the vape contains much of the banana flavor. But nothing "runty" or candy, nothing creamy either. It's a baked banana, with these light notes of almond and walnut, touched with a bit of brown sugar. The finish is where this delicious baked banana bread note comes in. It's also very vibrant and saturated, meaning it'll taste great in almost every RDA/RTA/Tank. So if you're a fan of bakeries or banana, in any way, this is a must have.
4. CAP Vanilla Custard V1 / V2
Custards are wildly popular, and so it makes sense to add the king of custards to the list. To me, CAP Vanilla Custard, both version 1 and 2, is all you really need if you're a custard head. The best way to mix this ingredient as a solo, is to dump in around 7 – 15%, shake vigorously, and let it steep for as long as possible. This means making big batches of this stuff is recommended, where you can vape what you need, as the remainder sits and ages. The flavor is simple, bright vanilla up front, with a light butter and egg on the finish. I do recommend also picking up some Ethyl Maltol or Cotton Candy, and mixing it in anywhere from 0.5 – 2%, which will greatly enhance the experience of the vape. But if you're a cream, dairy, custard-head, this is your goto.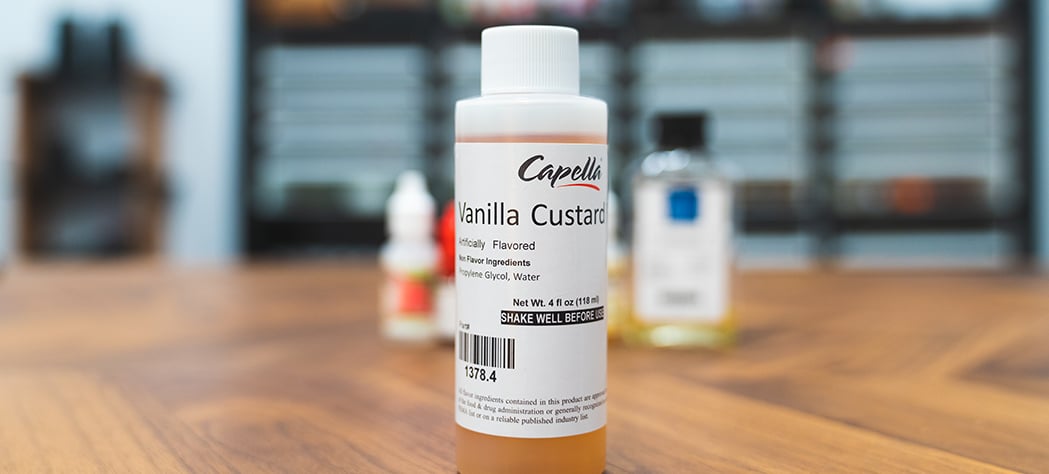 RY4 is a "tobacco" flavoring, in which there's more a focus on the caramel, vanilla, bakery notes, than the tobacco itself. This level of depth makes it perfect as a solo ingredient. I personally enjoy mixing this around 5%, and letting it sit a few days before diving in. The top of the vape is where more of the nutty notes come in, the caramel sweetness, and a light earthiness. Then on the finish comes the heavier caramel notes, the dirtier tobacco notes, finished with a light bakery. Excellent for those who want something that's a bit more "traditional" but also a bit sweet.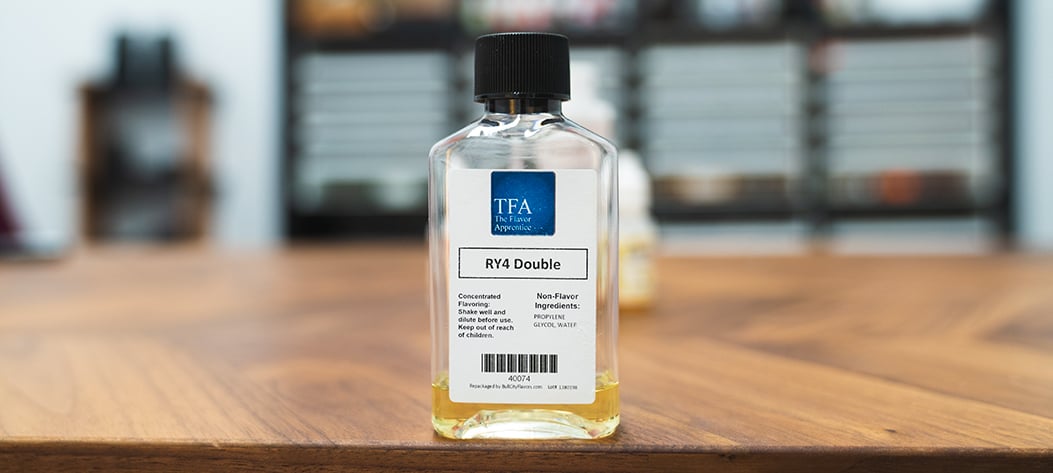 For those looking for a fun tropical fruit, or something a bit close to a candy, to me CAP Sweet Guava is hard to beat. The flavor brings some excellent sweet guava notes right up front and center, with a finish of candy juiciness on the end, creating something that's energetic. I personally like this flavoring anywhere from 5 – 7% as a solo, and I love pairing it up with a touch of Sweetener, like CAP Super Sweet. This gives a fruity vape, packed with some juiciness, but sweet enough to satisfy my sweet tooth.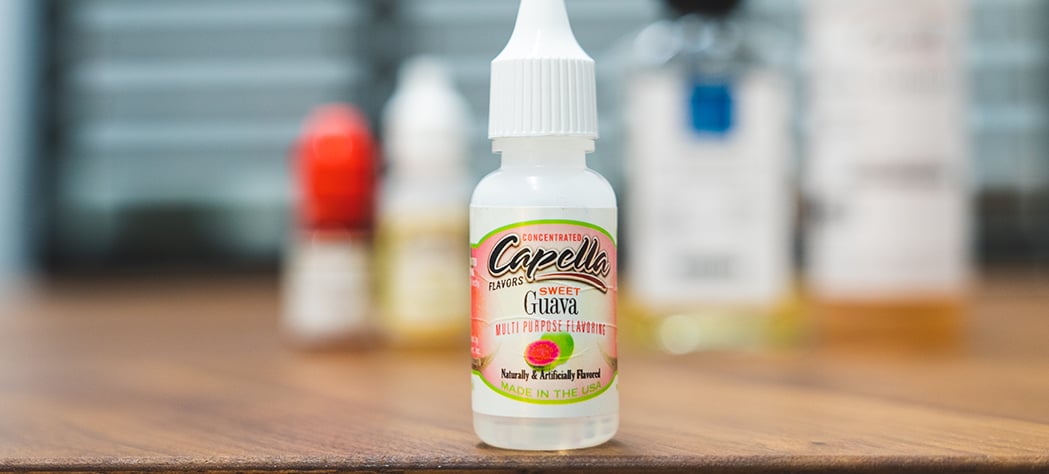 Finally, I have to recommend CAP's Lemon Meringue Pie. This brings one of the most complete profiles on the market, fit with traditional fruitiness, creaminess, and even a touch of bakery, making it perfect for many. It's also a completely full profile, packing in as many profiles as possible in one small package. I like mixing it around 5 – 8%, which I find provides an extremely bright, but not sharp, lemon flavor, followed by a meringue-y, ice cream like body, with a touch of white sugar and lightly baked pie crust on the end. I enjoy adding a touch of sweetener with it, but it's also great without. If you're looking for the whole package, this is it.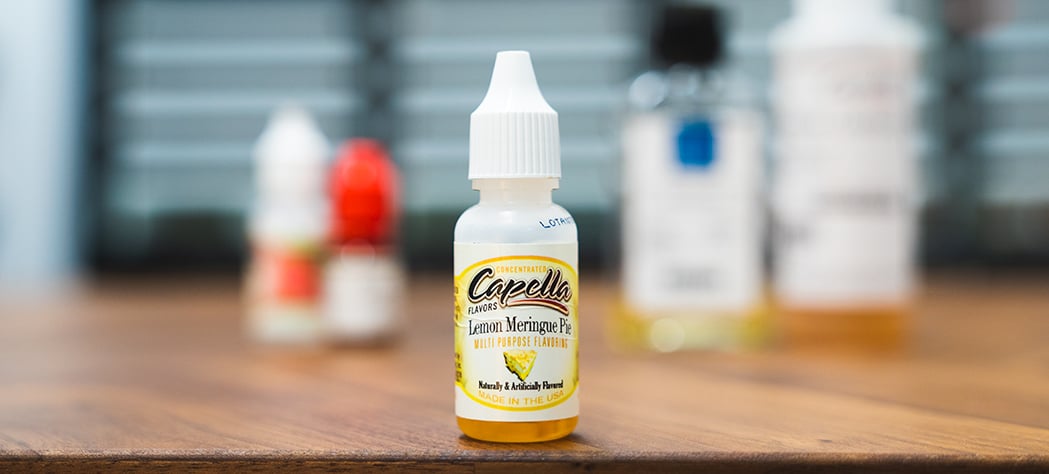 ---
If you have any other great solo recipe flavorings, list them down below. Also, feel free to comment below with any feedback you have, and don't forget to share this post with other mixers, especially new ones! And for more posts like this, make sure to bookmark diyordievaping.com to stay updated.