Terrible Branding
So the Drag Mod is a Dual 18650 mod created by Voopoo that's made of anodized aluminum and has a really nice colorful resin on the side. On the other side of the mod, in big bold stenciled letters is the word DRAG. Now, I didn't notice this too much until I heard my friends snickering off in the corner of the room once getting a glance at it. I quickly realized that its probably something I should cover up. And in terms of design, the only other criticism i can give to it is that its a bit uncomfortable in the hands. There are a few sharp edges that do get a bit uncomfortable.  The buttons click with a satisfying clack. And the screen is really bright. None of that DNA 30 action where the screen is about 2 nits. Lastly, the resin on my particular mod looks really good. But I have seen versions that look tacky and cheap.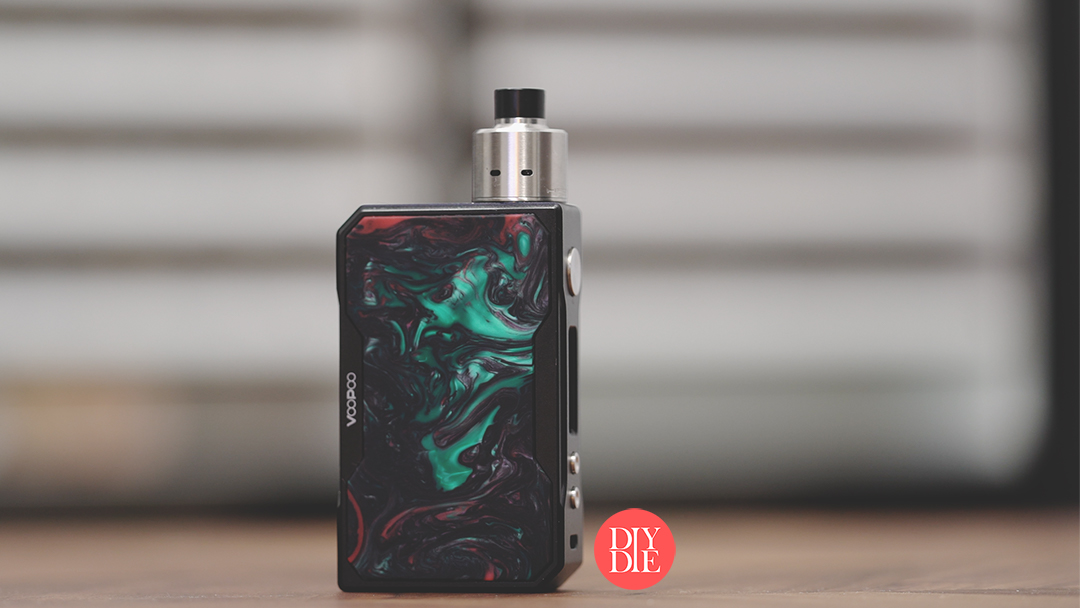 The Gene Chip
This mods strongest asset is its Gene Chip created by Voopoo. Responsive the best word to describe, and everyone who recommended me the mod explained it in that way as well. I've used it in both Wattage and Voltage mode, and for my particular builds I enjoy Voltage mode. My 0.85ohm fused claptons need a ton of voltage to fire it up without ramp up, and this mod provides that. In wattage mode, my 0.5-0.6ohm coils work great, too. I haven't tested the Temp control and to be honest, don't have an interest to. I'm not really sure of anyone who uses temp control, but the nice thing is that its here if you need it. One negative from this rowdy chip is that battery life isn't as good as my DNA devices. Dual 18650 at 7.5V will only get me about 3/4 of a day. Where my other dual 18650 mod can last over a day and a quarter. But this is a sacrifice I'm willing to take thanks to the fast ramp up.
Great Value
In conclusion, this is a great mod at a great price. If you're looking for a Dual 18650 mod that has temp control as well as voltage mode, has a nice look and feel, and is NOT a DNA Board, this is a great option. I was able to pick mine up at a shop near me for $70, but I've seen it at $55 at VaporDNA. Check it out, I think you'll like it. Even if you aren't into Drag.