---
MIX AT: 70VG // 30PG
STEEP: Long // 2-3 weeks
Creamy, Caramel, Sweet, Rich, Light Tobacco, with Cookie Notes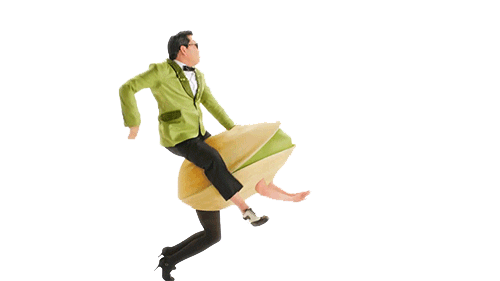 Finally after sometime of searching for this flavor I think I've finally (well not me really) found the secret ingredient. One of my friends told me (Thanks Matt) about his introduction into adding Sugar Cookie into my original recipe, and tweaking the %'s a bit, and after sometime playing with it I'm happy with the result. It's not spot on PRY4 by Charlies, but it's damn close, and even more delicious. Steep this one for as long as you can muster because it gets amazing with as much time as possible. 
Flavor Notes:
TFA Pistachio: In my first iteration the Pistachio was way too high. It would start to take on this palate overwhelming base that would kind of base out any of the other ingredients in the recipe. I understimated the power of TFA Pistachio, especially after a steep, and I thought most of the sweetness of the recipe came from this ingredient. Well after playing with this recipe so long, and getting another set of eyes on it, I was able to see that there was only a slight hint of Pistachio in Charlies version. So I needed to bring it down to more tha half of what I was using before
TFA RY4 Double: Now this flavoring in the original recipe I made seemed to be the culprit and started to give off this dry feeling on the palate. In Charlies version you get a very nice, wet, and dense flavor from the vape. Something that made that particular flavor stand out. Instead of dropping this down I decided to use other ingredients to bring up what was lacking. Also I found that this flavor alone, after a LONG steep, has amazing caramel notes, and that no other caramel was really needed. So I cut out any addition caramel or brown sugar notes. 
TFA Vanilla Swirl: This flavor I just bumped up a little to add some more cream to hold everything together. I'm still not sure if this is the cream Charlies uses, but for this particular recipe, it works perfectly. 
TFA Sweetener: I realized that a lot of the sweetness coming from PRY4 was not from the pistachio. IT was coming from an outside source and obviously not EM, though adding EM in this recipe does help a bit. So I opted for sweetner, just a dash, to really brighten up the pistachio and make it come out a bit more after a steep. This recipe relies on the steep so don't look past it. 
FW Butterscotch Ripple: Wow what a flavor. This stuff is delicious. I also think this flavoring adds that caramel, brown sugar, richness that is lacking from RY4 Double. Without you get that dry, and unimpressive tobacco, but with this you get a dessert flavor that pairs so well with the Sugar Cookie. Speaking of which...
CAP Sugar Cookie:  This addition I can not take credit for. My friend was the one who told me it HAD to be in Charlies recipe, and he was absolutely right. A flavoring I use so often, how did I over look it? Anyways, this flavoring gives the recipe that nutty/sweet/dessert quality of the recipe. Without it you're not vaping PY4. It's essential and adds so much depth and interesting qualities to the recipe. Everything in this recipe just works so well together ONCE sugar cookie is added. It was the secret ingredient and I'm very happy we were able to find it. 
THE STEEP: THIS IS NOT AN OPTION. YOU MUST STEEP FOR AT LEAST A WEEK. RY4 flavors need time to open up and homogenize with the other flavorings. TFA's especially, and after a week you really get that delicious caramel, the dry flavor subsides because of the Ripple and the Swirl, and the cookie mends together with the entire recipe. PLEASE GIVE IT A WEEK AT LEAST BEFORE YOU VAPE. I don't want anyone commenting on this recipe that has shake-n-vaped it. It needs time guys.